About Us
Contact Information
If you have any questions or need more information, please contact us by e-mail at careyinc@rcn.com or call us directly at (800) 936-7546. We're always here to serve you and make your flower-sending experience a pleasure.

Carey's Flowers, Inc.
300 Newton Street
South Hadley, MA 01075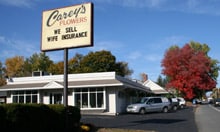 Carey's Flowers
300 Newton st
South Hadley, MA 01075
---
Store Hours:*
*Our shop is open:
8:45 am to 5:00 pm, Monday through Friday
8:45 am to 1:00 pm on Saturday
Saturday ALL pick up orders must be picked up by Noon


We are closed on Sundays


7 days a week for funeral orders placed no later than during business hours the day (Saturday) before services.


To help assure on-time delivery during the busy holiday season, place your order at least 1 week prior to the following major holidays: Thanksgiving Day, Christmas Day, New Year's Day, Valentine's Day, Easter, Administrative Professionals Week, Mother's Day, Memorial Day, Father's Day, Independence Day and Labor Day.


Our shop will always be closed on the following holidays: Thanksgiving Day, Christmas Day, New Year's Day, Easter, Mother's Day, Memorial Day, Independence Day and Labor Day.
Areas Served
Our shop serves the following areas in Massachusetts:
South Hadley

01075

Agawam

01001

Amherst

01002

Belchertown

01007

Chicopee

01020

Easthampton

01027

Feeding Hills

01030

Florence

01062

Granby

01033

Hadley

01035

Holyoke

01040

Indian Orchard

01151

Longmeadow
Ludlow


01056

Northampton

01060

Southampton
Springfield


01073

West Springfield

01089

Westfield

01085
We also deliver to the following facilities
Arthur J Brunelle Funeral Home
Barry J Farrell Funeral Home
Baystate Medical Ctr-Crdlgy
Beaven Kelly Home
Beers & Story South Hadley
Birch Manor Nursing Home Inc
Bryon's Funeral Home Inc
Byrons, Hafey, Ratell Funeral
Cepa Project
Chapin Center
Chicopee Municipal Home
Chicopee Rest Home Inc
Cierpial Funeral Home
City Burial & Cremation Svc
Corridan Funeral Home
Curran-Jones Funeral Homes
Czelusniak Funeral Homes
Dickinson-Streeter Funeral Svc
Dillon Funeral Home
Edward F Day Co
Forastiere Family Funeral Home
Geriatric Authority Of Holyoke
Grise Funeral Home
Hafey Funeral Svc
Harold R Ascher & Son Memorial
Harrell Funeral Home Inc
Henderson's Funeral Home Inc
Hobert Funeral Home
Holyoke Healthcare Ctr
Holyoke Hospital
Kendall Commons
Kozikowski Funeral Home
La Rosa Funeral Home
Landmark At Monastery Heights
Lawrence A Maziarz Mortuary
Life Line At Mercy Hospital
Loomis House
Loomis Village
Maple Hill Rest Home
Maple Surgery Center
Mason-Wright Retirement
Massachusetts Teachers Rtrmnt
Meadowood Nursing & Rehab Ctr
Mercy Care Ctr Of Springfield
Mercy Home Care Inc
Mercy Medical Center
Mercy Medical Ctr
Messier Funeral Home
Mont Marie Health Care Ctr Inc
Mt Saint Vincent Home
O'Donnell Funeral Home
Olympus Specialty Hospital
Providence Hospital
Providence Place At Ingleside
Puerta Del Cielo
Reeds Landing
Renaissance Manor On Cabot
Ring Health Care Ctr
Riverdale Gardens Rehab
Curran O'Brien Funeral Home
Sampson Family Chapels
Sampson's Funeral Home
Sarawood Retirement Home
Senior Benefits Advisors
Shoppers Medical Equipment
Shriner's Hospital
Sisters Of Providence
Soldiers Home In Holyoke
Springfield Funeral Home
St Luke's Home
St Pierre Funeral Homes
St Pierre Phaneuf Funeral Home
St. Pierre Funeral Chapels
Starzyk Funeral Home Inc
Sunbridge Care & Rehab Ctr
Tazzini Funeral Home
Three Rivers Program
Toomey-O'Brien Funeral Home
Tylunas Funeral Home
Weldon Rehabilitation Hospital
Willimansett Nursing Ctr
Payment Options
We accept the following payment methods:

Visa
MasterCard
Discover/NOVUS
Delivery Policy
A local delivery fee of $9.95 will be added to each order, for each address. (For deliveries outside our local delivery area, this fee may vary.)
U.S. orders must be received before 12:00 noon in the recipient's time zone to assure same-day delivery. Orders received after that time will be delivered the following day.
We will do our best to accommodate deliveries at specific times of day, but we cannot guarantee it.
We are unable to make deliveries on Sundays. Deliveries requested on this day will be delivered the following business day.
Delivery of orders to rural route addresses or cemeteries cannot be guaranteed.
We will be happy to accept your international orders if you call our shop directly. We are unable to accept international orders over the Internet.
Substitution Policy
Occasionally, substitutions may be necessary to create your bouquet due to the availability of certain flowers in various parts of the country. Care is taken to maintain the style, theme and color scheme of the arrangement, using flowers of equal value. Additionally, the substitution of certain keepsake items may be necessary due to increased demand, especially during major holidays. In single-flower arrangements, such as an all rose bouquet, or orchids, we will make every attempt to match the flower type, but may substitute with another color.
Privacy Policy
This privacy statement has been created in order to demonstrate our firm commitment to protecting customer privacy.

Information We Collect

If you open an account on our site or make a purchase, we need your contact information including your name, e-mail address and mailing address to complete your transaction.

When you visit our website, we also collect some basic information that does not identify individual users. We use this information to determine our users demographics and interests, so that we can better understand and serve our users.

"Cookies"

Cookies are small files which store certain information about your activity on the website and are stored on your computers hard drive. Our cookies do not contain any personally identifying information. We use cookies to let us know that you are a prior customer, so that you dont have to reenter information you gave us on your prior visits. Most web browsers automatically accept cookies, but most allow you to instruct your browser to prevent the use of cookies. However, if you disable cookies, you will not be able to use certain features of this website.

Our Use and Disclosure of Your Information

When opening an account or making a purchase, you have an opportunity to opt-in or opt-out from receiving emails from us. If you opt-in to receive information from us, we may use your purchase history, contact information and other registration information to provide you with more relevant information and email content. We may send emails to our users regarding changes in our services or other information we believe will be of interest to our users. If you prefer not to receive these emails, you can send us an email with the subject line no emails or reply to our email with the subject line no emails.

If you send us personal correspondence, such as emails or letters, or if other users or third parties send us correspondence about your activities on our site, we may collect such information. We may use that information and other information that we obtain from your use of our site to resolve disputes, troubleshoot problems and enforce our agreement for Terms of Use.

We may share aggregate statistics about our sales, traffic patterns and related site information with other businesses, but these statistics will include no personally identifying information.

We may share your information with Teleflora and other reputable vendors for the purpose of sending out special offers via email and/ or in connection with the services provided by our site such as the delivery of flowers. Your information will not be shared for any other purpose and will be kept secured.

We cannot ensure that all of your private communications and other personally identifiable information will never be disclosed in ways not otherwise described in this Privacy Statement. For example, we may be required to disclose information to the government or third parties under certain circumstances, or third parties may unlawfully intercept or access transmissions or private communications. We can (and you authorize us to) disclose any information about you to law enforcement or other government officials as we, in our sole discretion, believe necessary or appropriate in connection with an investigation of fraud, intellectual property infringements, or other activity that may be illegal or may expose us to legal liability.

Security

This site has security measures in place to protect the loss, misuse and alteration of the information under our control.

All user credit card information is securely communicated using secure socket layer (SSL) software, which is the industry standard and among the best software available for secure commerce transactions.

All user information stored on our server is stored in an encrypted format. Notwithstanding these efforts, we caution you that perfect security does not exist on the Internet.

Linked Sites

If this site contains any links to other websites, we are not responsible for the privacy practices or the content of such websites.

Changes to Privacy Statement; Consent

We may update this Privacy Statement from time to time. You should check this page periodically for changes. By using our site, you consent to the collection and use of your information by us as described in this Privacy Statement.

Questions and Comments

We welcome your questions and comments about this Privacy Statement.
100% Guarantee

Our commitment to you is 100% satisfaction on all your floral and gift purchases. If you are not completely satisfied, let us know by calling (413) 536-0444.
Specialty Services
We specialize in the following services:
Large inventory of fresh flowers
Tropicals
Weddings
Plants
European/dish gardens
Contemporary and traditional arrangements
High-style floral arrangements
Funeral designs
Extensive gift line
Gourmet and fruit baskets
Gift baskets
Greeting cards
Vance Kitira Candles
About The Company
Carey's Flowers, Inc. proudly serves the South Hadley area. We are family owned and operated. We are committed to offering only the finest floral arrangements and gifts, backed by service that is friendly and prompt. Because all of our customers are important, our professional staff is dedicated to making your experience a pleasant one. That is why we always go the extra mile to make your floral gift perfect.

Let Carey's Flowers, Inc. be your first choice for flowers.



Our customers always ask about our staff of designers. Here is what our designers would like to share with you.
Professional Biography
Seth Carey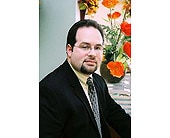 Carey's Flowers would like you to meet Seth
1. Education: South Hadley High School Class of 1989, Holyoke
Community College, and University of Massachusetts
2. Awards: Student Service Awards 1990,1991,1992
3. Affiliations: Society of American Florists (SAF), Board member,
Connecticut Floral Association (CFA),
4. Number of years in the business: 25 years, I have worked here since I was very young.
5. Your Specialties: Although I truly love all that I do, I think the most gratifying work is done for funeral services. I take great care and pride in the work I send out as families are going through the process of grieving. It is my sincere hope that exquisite flowers will truly help families know that a loved one is showered in beauty and all of the family's love as they move on to a better place.
6. Previously worked at (List name, state): I have been at Carey's for my entire career, for those who may ask Carey's has been a family owned business since 1912 and is still owned by my family.
7. How do you keep up your floral education?
I study trade magazines in a way most would say is obsessive. I am constantly online working through floral design tutorials made available to me through my affiliations. I work and attend designs shows. I also never stop seeking inspiration and when your eyes are open you find inspiration everywhere, through travel, architecture, nature, even in private gardens.
Personal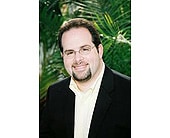 1. Reside in : South Hadley MA.
2. Family: James F. Carey is my Father do I need to say more? You all know him, Joanne (Morassi) Carey is my Mother (yes, she taught High School and was probably your class advisor) Jim M. Carey is my Brother – Computer geek, Amy Carey is my sister and my families #1 golfer.
2a. Marital Status: Spousal Equivalent
3.Pets, Pet bio: Violet is my black poodle and Lily is my white Maltese
4.Favorite book: My favorite 'book' is an entire series. The Alex Cross series by James
Patterson
5.Favorite place in the world: Anyplace I can find a beach
6.Favorite Movie: Star Wars
7.Favorite Song and/or Performer: Michael Buble and Jack Johnson
8.Your Motto: "A coward dies a thousand deaths a brave man only one"
9. Favorite Sport: Baseball
10. Favorite team: Red Sox ! But I love all the New England teams
11.Favorite flower is. .. Who made this question up? I love all flowers I am a floral designer
Seriously two main contenders for me right now are the Nerine Lily and Agapanthus however this changes at least once a month no kidding.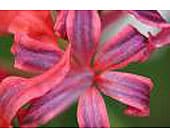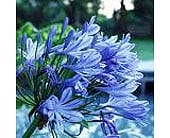 12.Miscelaneous Sharing – I hope you all read Carey's Flowers Blog